Surface finishes:
EMBOSSED – TREADPLATE – RAISED DISK
CLICK IMAGES FOR CLOSE-UPS!
What is the best colour option for my garage floor?
We advise sticking to darker colours where vehicles rest, this will reduce tyre marks being visible if a reaction is caused with the pvc tiles.
You can be as creative as you like with your garage flooring design, here are a few popular options:
Optional extras:
Tapered ramp (sloped edge) pieces *to be fitted at garage door locations, they connect onto your floor tiles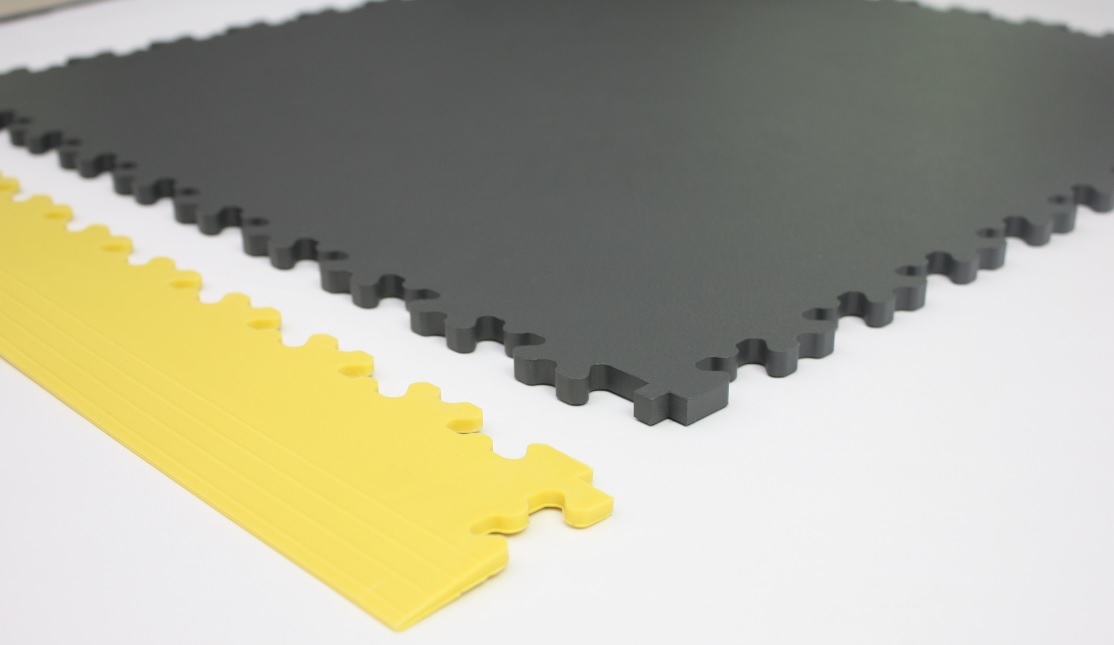 Most customers cut the garage floor tiles & are happy with the visible expansion gap. You can however opt to hide the expansion gap by fitting your own skirting (making sure you leave a slight gap above the garage flooring in order for them to expand freely without obstruction. We do offer a skirting option: L-profile stick-on pvc skirting (available in black) 60mm x 15mm x 15m *this skirting requires a contact adhesive (we can supply this if required). Adhesive is applied to the skirting and the garage wall until touch dry, you then push the skirting onto the glued area running your thumb along the skirting to get a "flush" fit. Right, now put the kettle on!